ACTOR
Camden Filtness is an actor born and raised in Vancouver, BC. 
Camden has spent the last decade performing, teaching, and honing his artistic skills. After discovering a passion for acting in high school, he went on to study his craft at Capilano University.  There, he trained in acting for film, theatre, movement, performance art, writing, and stunt work - honing his skills as both a creator and performer.
Since graduating, he has been busy working on projects from blockbuster features to indie films and hit series to video games. Some of his notable roles include:
 ◇ James Kom Skaikru, engineer and fighter on Sanctum in CW's hit show The 100
 ◇ Paul, resistance fighter alongside Alexa Davalos' Juliana Crane in Amazon's Man in the High Castle
 ◇ A homicidal survivor in CBS's upcoming Stephen King's mini-series The Stand
Other recent credits include spots on the CW's: DC Legends of Tomorrow, Supernatural, and Charmed. Also, he recurred as Mountie Gordon Harvey on Hallmark's When Calls the Heart
When not working, Camden spends his time enjoying the outdoor beauty of his hometown, cheering on the Vancouver Canucks, and spending time with those dearest to him. Camden lives, teaches, and performs in Vancouver, British Columbia.


◇ View and download RESUME ◇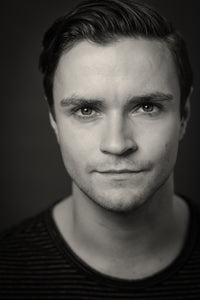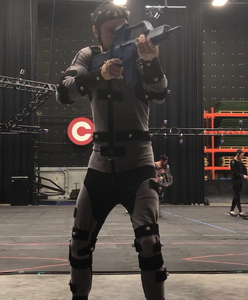 Motion Capture
Camden has been a professional motion capture performer since 2013. His roles vary in size (both literally and figuratively), and he has steadily been working in the volume bringing life to each character he plays. A certified FDC actor-combatant, a life-long athlete, and an exercise enthusiast, he brings a unique set of skills to each role he plays. Some of his notable roles include:
 ◇ Motion Capture of main villain 'Monitor', multiple Javelins, and alien soldiers in EA's award-winning Anthem
 ◇ Motion Capture of various Power Rangers, Putties, Goldar, and supporting characters in Saban's Power Rangers 
◇ Facial Capture of characters in Arcana Studios' Howard Lovecraft and the Forbidden Kingdom, and Go Fish! - bringing characters of all shapes and sizes to life!
Other recent credits include various EA titles, Disney's Beauty and the Beast, and many independent videogames.
When not performing in the volume himself, he inspires new motion capture performers teaching workshops at Capilano University.
◇ View and download RESUME ◇
Coach
Camden has been coaching and teaching actors in the Vancouver area for several years.
He specializes in audition technique, audition coaching, and motion capture workshops - working with virtual classes/coaching, in-person coaching sessions, and instructing at Capilano University.
Camden is currently taking on new clients for coaching sessions.
Virtual COVID-19-Safe coaching available.
For more information, or to reserve a coaching, click the button below!
Book Now!